Donation for nature and forest kindergarten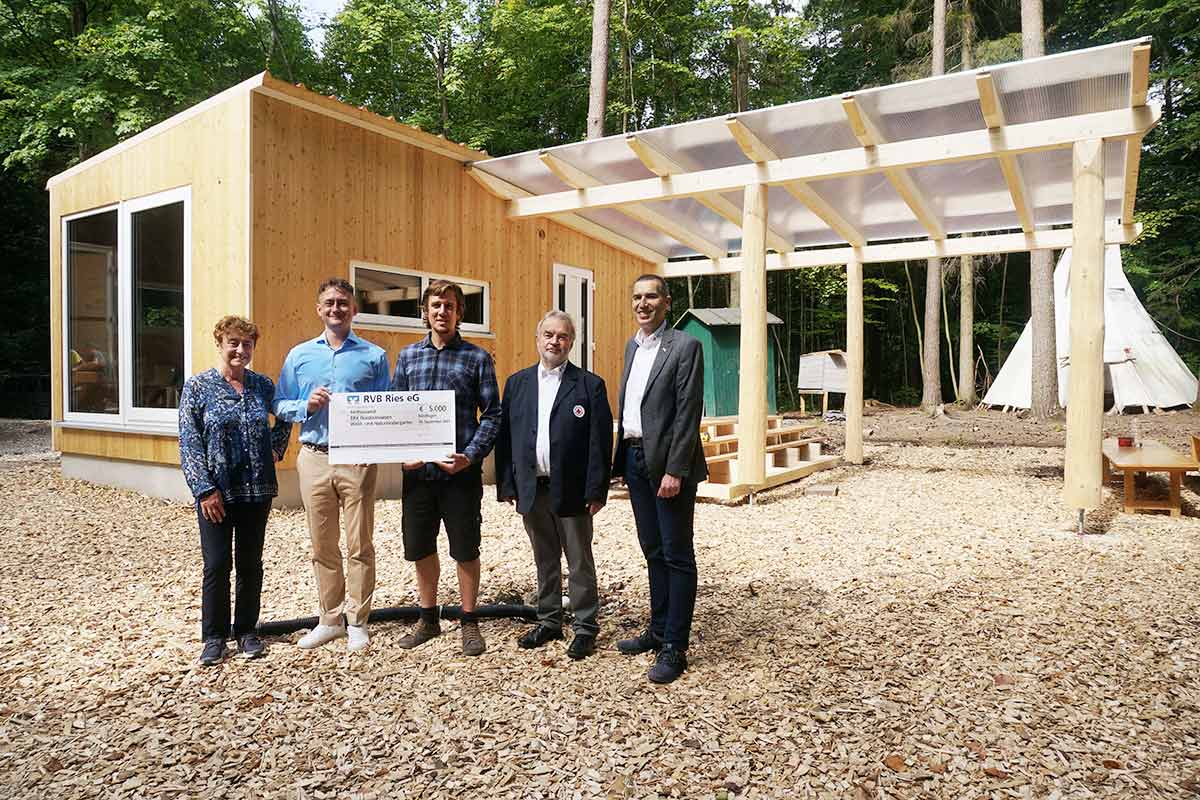 A new home is currently being built for the nature and forest kindergarten of Nördlingen. The previous trailer, which was available to the children and kindergarden teachers, was getting on in years, so that the Bavarian Red Cross, as the sponsor of the facility, has decided to build a new wooden cube.
Since this new construction represents an enormous financial burden for the district association of the Bavarian Red Cross, we were happy to comply with the request and support this project with a donation.
"As a family business from the region, we are very concerned about the well-being of children and young people. It was therefore a matter of the heart for us to support the nature and forest kindergarten," explains Destilla Managing Director Matthias Thienel and adds: "The fact that the children enjoy being outside as well as experiencing and exploring nature is immediately apparent here."
We hope that the construction work will continue to progress well and that all the children, their parents and the Bavarian Red Cross as the responsible institution, will have a lot of fun with the new building.