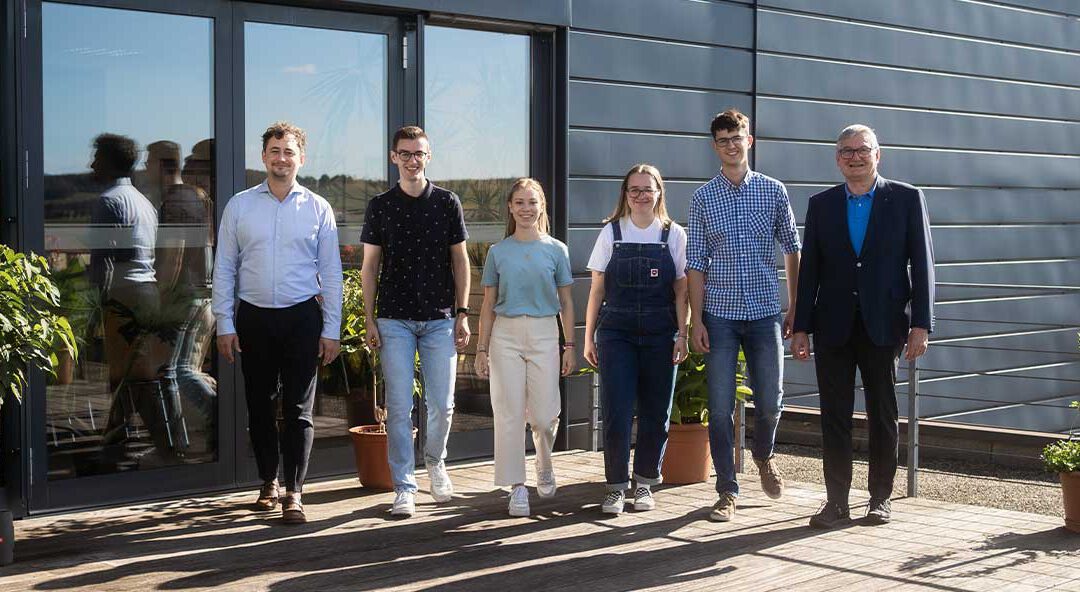 Successfully completed: Four of our trainees take off
We are very pleased that four of our dedicated trainees have successfully completed their apprenticeship this year and are now embarking on the next step in their careers.
Vocational training plays a very important role at Destilla GmbH. It is clear to us that a good apprenticeship is the basis for a successful professional life.
Our corporate culture also emphasizes the importance of continuous training and personal development. Therefore, we are proud to be able to offer our graduates a solid foundation for their professional future.
During their apprenticeship, our apprentices learned a lot of new things and were able to demonstrate their skills every day.
Lorena and Daniel learned the exciting and versatile profession of distillers. Marie got to know numerous areas in our administration during her apprenticeship as an industrial clerk and Jan was able to further develop his technical know-how in our IT department as a prospective IT specialist for system integration.
We warmly congratulate our graduates and are very happy with them. Their personal success also strengthens Destilla GmbH's commitment to promoting young talents.
We are even more pleased that all of our graduates have found a permanent place in their specialist areas within the company and have already taken on their own areas of responsibility.