Sustainable bags for the food bank Nördlingen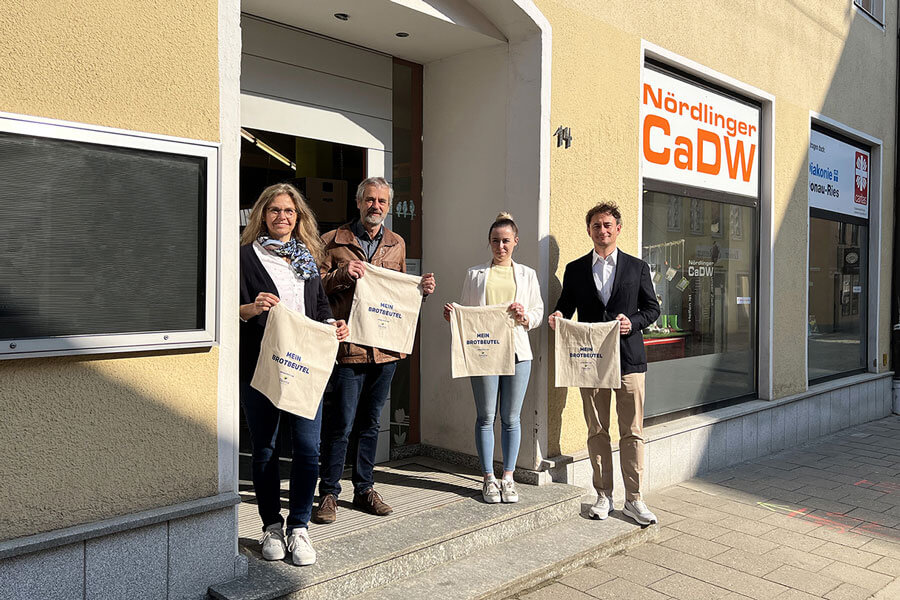 Since 2020, the Nördlingen food bank CaDW has been using environmentally friendly and sustainable packaging to reduce the high consumption of plastic packaging. We were already able to finance 500 bags two years ago and donate them to the Caritas and Diakonie institution in our region.
After two years of the pandemic and the terrible war in Ukraine, more and more people are dependent on what the food bank has to offer. Accordingly, there is a great need for the reusable bags.
The initial stock has now gone to tilt and at the request of the CaDW we were happy to donate a second edition, which we were now able to hand over for the important work of the food bank. Susanne Vogl (1st from left) and Helmut Weiß (2nd from left) were very pleased to receive the 500 new organic cotton bags from Destilla Managing Director Matthias Thienel and Claudia Relovsky.