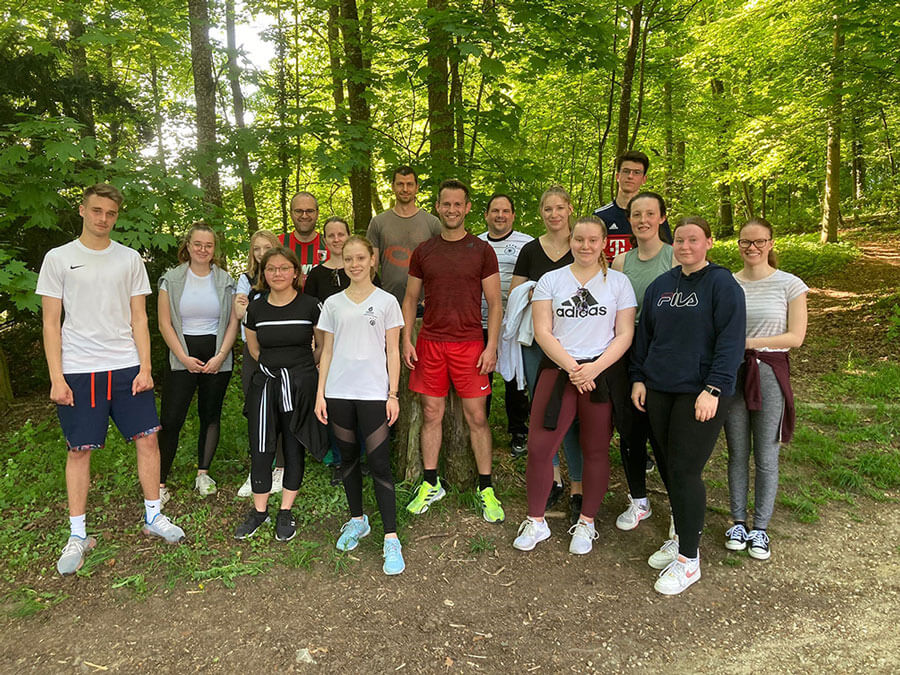 Our apprentices and their trainers took part in the Mossoró charity run of our partner school, the Realschule Maria Stern, in Nördlingen. The aim of the run is to cover as many kilometres as possible in one hour, which will then be donated to the sisters of the Maria Stern order in Augsburg.
The money will be used to support the work of the Franciscan Sisters in Mossoró, Brazil. There, the sisters take care of people from poor social classes as well as orphans, people with disabilities and, more recently, animals in need.
Our team was able to run over 100 kilometres this year and thus make a valuable contribution within the framework of the Mossoró charity run. Thank you for your commitment!