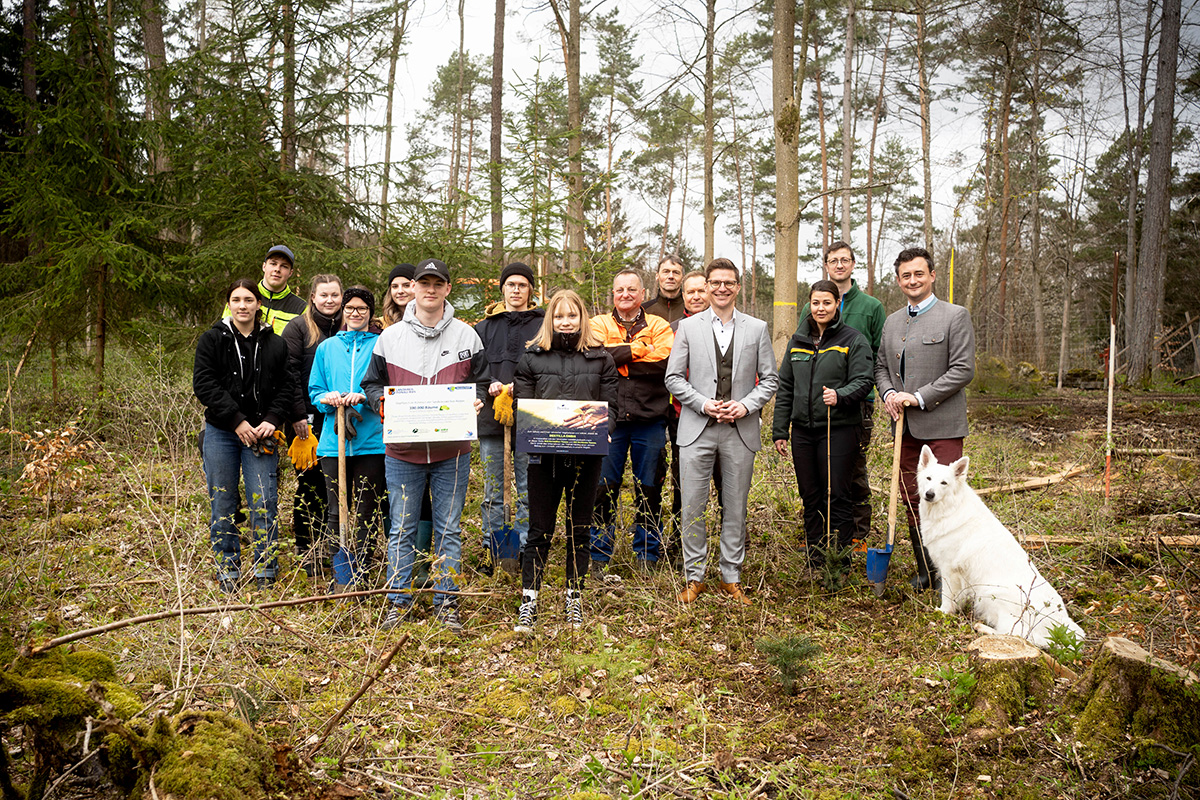 Last week, we did it for the third time: All hands on deck and plant trees for the future!
For making a contribution to environment protection that is sustainable and durable, we donate annually one euro per invoice that we sent to plant trees in forests in our administrative district. We work on this project since 2019.
We are happy that this year, we were able to donate EUR 7,800. With this we have supported our project again. Through our project, 1,250 tree seedlings found their new home in the foundation forest of the United Charity Foundations in Nördlingen.
On our day of action for planting trees, eight of our trainees, our CEO Matthias Thienel, Lord Mayor David Wittner and the responsible forest labourer planted the trees. Neither rain, nor cold weather lowered our tree planters' engagement.
In total, 900 Bornmüller firs, and 350 Nordmann firs were planted on a fenced in area in the forest near the Alten Bürg. These firs show a higher resistance against the consequences of the climate change and therefore have a higher chance of survival.
We want to express our warm "thank you" to the city Nörlingen, the forestry service of Bopfingen and all the other helping hands for the fantastic cooperation. With this project, we can make an important contribution to climate protection and we strengthen our reginal forests in a sustainable way, together with all the helping hands.